Introduction
When you think about it, a graduation video is a perfect way to capture all the memories of your big day. But what goes into making one? In this post, we'll outline everything you need to know to create an amazing graduation video. So whether you're a student or a loved one of someone who is graduating, let's get started!
How to make a graduation video
Every year, a new graduating class embarks on their journey to create a memorable graduation video. The process is filled with ups and downs, but the result is always worth it. Here are some pieces of advice from recent graduates for making an unforgettable graduation video:
1. Start planning early. Don't wait until the last minute to start thinking about your graduation video. Give yourself enough time to come up with a creative concept and gather all the necessary materials.
2. Involve as many people as possible. The more people you have helping out, the better. Ask your friends and family to contribute photos and videos, and get everyone involved in the editing process.
3. Be creative. Think outside the box when it comes to your graduation video. Get creative with the music, visuals, and overall message you want to communicate.
4. Make it personal. Your graduation video should be a reflection of who you are and what you're passionate about. Include personal touches that will make it unique to you and your classmates.
5. Have fun! Creating your graduation video should be an enjoyable experience. So make sure to relax and have fun with it!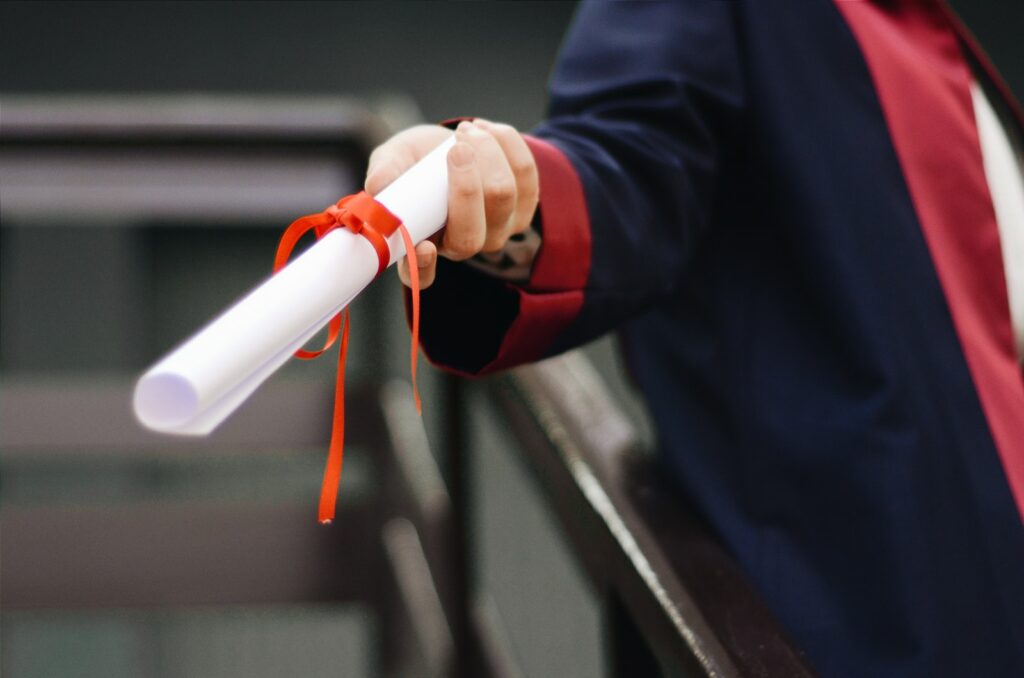 Introduce the video's theme for making a graduation video
The video's theme is all about making graduation memorable, whether it be the graduates last year or the current year. It includes interviews with both students and faculty, as well as footage of commencement ceremonies. The goal is to show how special and unique each graduate's story is, and how the video can help to preserve those memories for years to come. In addition, the video includes information on how to order copies of the video for friends and family. By sharing the video, graduates can ensure that their loved ones can share on their special day.
How the school is preparing for graduation
Graduation is an exciting time for both students and their families. It marks the end of one phase of life and the beginning of another. For many students, it is also a time of mixed emotions, as they say, goodbye to their classmates and move on to new challenges. The school is working hard to ensure that graduation is a memorable and positive experience for all involved. First, we are making sure that all academic requirements have been met and that every student has a plan for their future. We are also working with local businesses to secure graduation gifts and discounts for our graduates. In addition, we are putting together a series of fun and festive graduation activities, including a dance and a banquet. We want our graduates to leave here feeling accomplished and ready to take on the world.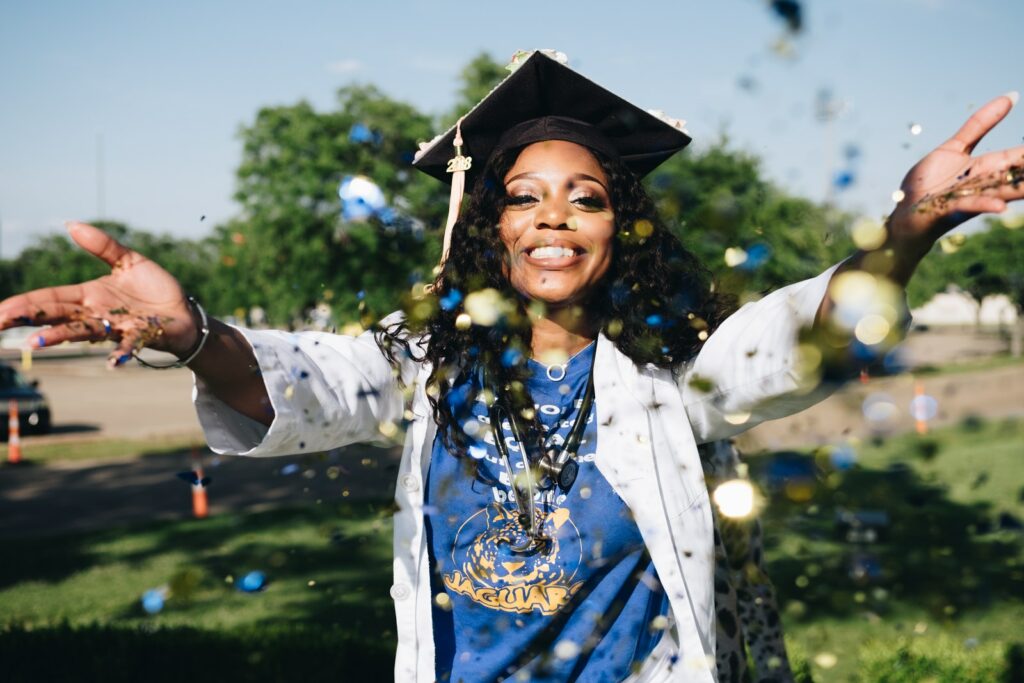 Clips of students and faculty talking about what graduation means to them
For many students, graduation is the culmination of years of hard work and dedication. It's a time to reflect on all that they've accomplished and to celebrate their bright future ahead. For faculty, it's a chance to see their students reach their full potential and take pride in all that they've helped them achieve. These powerful clips from students and faculty help to capture the true meaning of graduation. They remind us that this isn't just a day to receive a diploma, but a day to celebrate everything we've worked so hard for. These inspiring words will stay with us long after the graduation ceremony is over and help to remind us of what this special day is all about. Thanks for sharing your thoughts with us!
The process of decorating the school for graduation
It's that time of year again! Graduation is just around the corner, and that means it's time to start decorating the school. First, the seniors will choose a theme for the decorations. Once the theme is chosen, the seniors will begin decorating the gymnasium. They will hang banners and streamers, and set up tables for refreshments. On the day of graduation, the seniors will line up in their caps and gowns, ready to walk across the stage and receive their diplomas. After the ceremony, the graduates will take pictures with their families and friends, and then they will head off to celebrate their achievements. But before they do, they'll want to take one last look at their handiwork – the decorated gymnasium – and say goodbye to their high school days.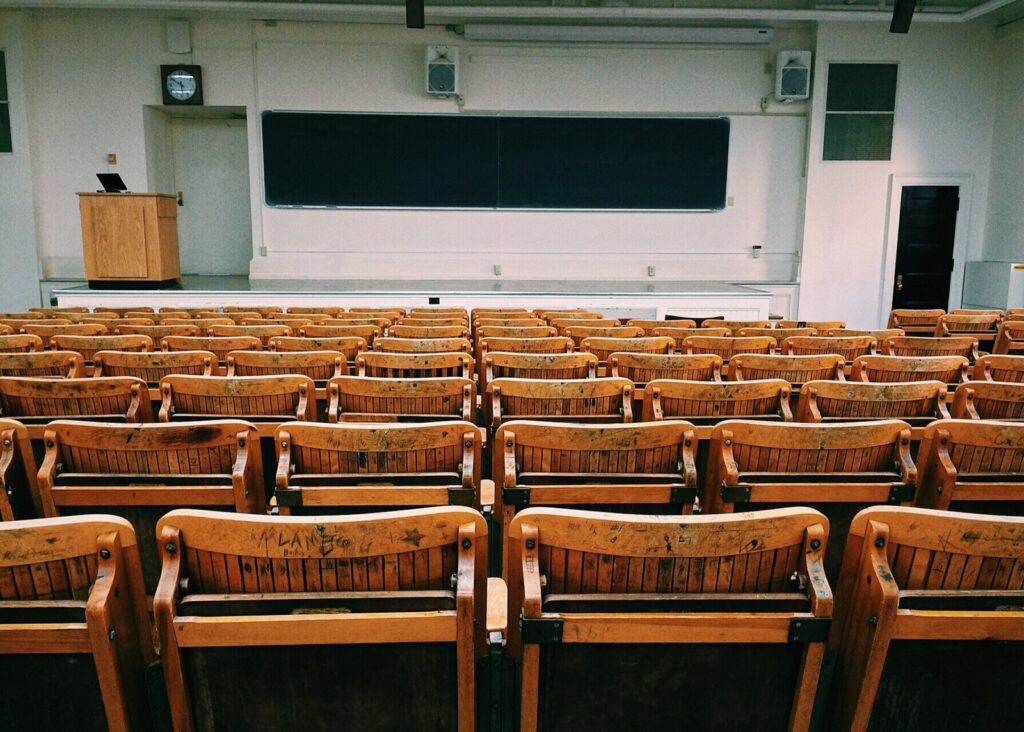 How families are preparing for the big day
With high school and college graduation ceremonies canceled across the country due to the coronavirus pandemic, many families are getting creative in how they celebrate their graduates. While some schools are offering virtual commencement ceremonies, many students are opting to create their graduation videos. These homemade videos often feature pictures and videos from throughout the graduate's life, set to music and words of encouragement from family and friends. Some students are even staging their own "graduation walks" in their yards or neighborhoods, wearing caps and gowns and carrying their diplomas. Though these celebrations may look different than what was originally planned, they are still a special way to commemorate this significant milestone in a graduate's life.
On the day of graduation
The day of graduation is a day to remember for a lifetime. It is a day when family and friends gather to watch their loved ones cross the stage to receive their diplomas. For those who are graduating, it is a day of mixed emotions. joy and happiness at finally finishing school and starting the next phase of their lives, sadness at leaving behind the people and places that have been such a big part of their lives for the past four years. No matter what emotions are felt on graduation day, it is sure to be a day that will be remembered forever. The graduation video is one way to capture all of the memories of this special day. From the procession of graduates walking across the stage to the proud faces in the audience, the graduation video is a keepsake that can be enjoyed for years to come.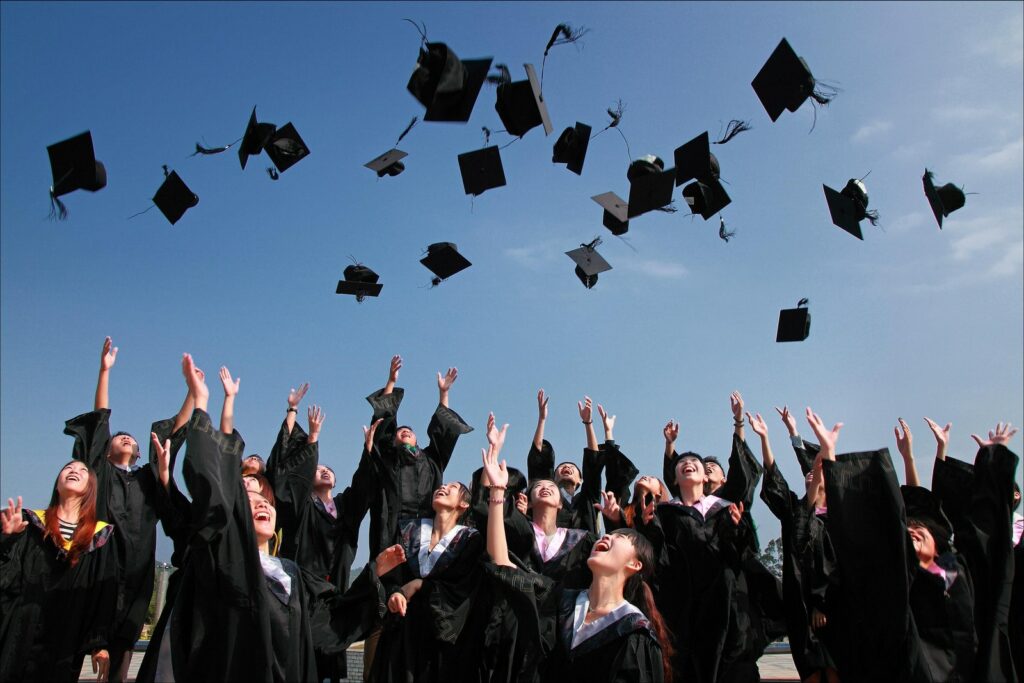 The students' reflections on their time in school
As the school year comes to a close, students reflect on their time in school. For some, it was a time of growth and learning, full of new experiences and challenges. Others may feel that they haven't changed or grown as much as they would have liked. Regardless of how they feel, all students can look back on their time in school and find things that they are proud of. They may have made new friends, gotten better grades than they thought possible, or simply persevered through difficult times. As they move on to the next phase of their lives, they can take these accomplishments with them and use them as motivation to keep growing and learning. Whatever the future holds, their time in school will always be a part of them.
The faculty's reflections on the graduating class
As the semester comes to a close and the graduates prepare to walk across the stage, the faculty reflected on the class as a whole. They will remember the class for their passion and determination, always giving 110% no matter the challenge. They were truly a force to be reckoned with, and they will be missed. The faculty is proud of all that the graduates have accomplished and knows that they have bright futures ahead. While this chapter of their lives is coming to an end, the faculty knows that this is just the beginning for these incredible students. Congratulations, graduates! We wish you all the best in your future endeavors.
What's next for the graduates
The end of the school year is upon us, and for many that means graduation. For some, it's the end of high school, while others are finishing up college. Either way, it's a time of celebration and excitement as we move on to the next phase of our lives. But what comes next? For some, it's off to work they go, starting their careers and working towards their future goals. Others may be taking a gap year to travel or pursue other interests before settling down to work. And then some are continuing their education, either by going to grad school or taking specialized courses. No matter what lies ahead, graduation is just the beginning of a new and exciting chapter in our lives. So congratulations to all the graduates out there, and best of luck in whatever comes next!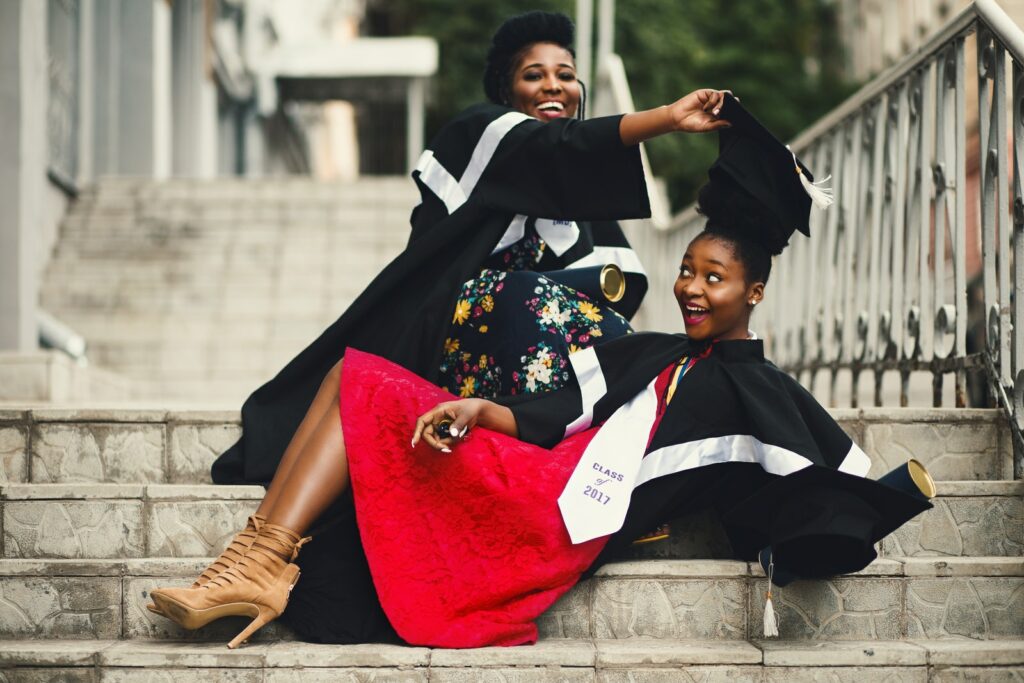 The graduates' thank yous to the school for the graduation video
As the school year comes to a close, we would like to express our gratitude to the school for putting together the graduation video. It was so nice to be able to see our loved ones' reactions as we received our diplomas. The video was a great way to capture those memories and share them with family and friends. Thank you for taking the time to put it together. It meant a lot to us.
The school's congratulations to the graduates for the graduation video
The school's graduation video is a great way to show your excitement and congratulations to the graduates. The video features the seniors in their caps and gown as they walk across the stage, receive their diplomas, and turn their tassels. The video also includes a message from the school's principal, who congratulates the graduates on their achievements and wishes them well in their future endeavors. The video is a great way to show your support for the graduating class, and it is sure to be enjoyed by all who see it. Thanks for watching!
clips of students and families celebrating after graduation for the graduation video
The graduation video this year was made up of clips of students and families celebrating after graduation. It was a great way to capture the spirit of the day and the excitement of the graduates. The video started with students walking across the stage and then showing them receiving their diplomas. smiles and laughter were interspersed throughout the footage, and it was clear that everyone was having a great time. After the graduates were shown, the video then showed family members congratulating them. There were hugs and tears all around, and it was clear that this was a very special moment for everyone involved. The video ended with a montage of scenes from the graduation party, including students dancing and celebrating with their friends. It was a great way to end the video and capture the spirit of the day.
A look back at the year for the graduation video
As the school year comes to a close, it's time to look back at all that's happened. For the graduating class, this has been a year like no other. We've faced challenges and obstacles, but we've also come together and shown our strength. We've laughed and cried, learned and grown. As we say goodbye to our time at this school, let's take a look back at some of the highlights of our year. In the fall, we came back to school after a long summer break. We were excited to see our friends again and start learning new things. We quickly settled into our daily routines and began working hard. Soon, it was time for winter break. We enjoyed spending time with our families and relaxing during the holidays. After a few weeks off, we were ready to start the new year. In the spring, we continued to work hard in our classes and participated in various extracurricular activities. We also enjoyed spending time together outside of school. And finally, we arrived at graduation. Although this hasn't been the most traditional year, we've made so many memories that we'll cherish forever. Congratulations, Class of 2020!
The students and faculty's favorite memories of the graduation video
As the end of the school year approaches, seniors are preparing for graduation and reflecting on their time at school. When asked about their favorite memories, many students mention the friends they've made and the experiences they've had. For some, the highlight of their time at school was a particular event, such as a sports tournament or a school trip. Others enjoyed simply spending time with their friends in the halls or the classroom. Faculty members also have fond memories of their time at the school. For some, it was working with exceptional students and watching them grow and learn. Others remember the special bonds they formed with colleagues over shared experiences. Whatever their memories maybe, both students and faculty cherish the time they spent at the school and look forward to the future.
What the graduates will miss most about school for the graduation video
The graduates will miss the camaraderie and spirit of their school days. They'll miss being part of a team and cheering each other on. They'll miss the fun and excitement of the competition. They'll miss the feeling of belonging to something larger than themselves. And they'll miss the simple joys of spending time with their friends. But most of all, they'll miss the sense of possibility that comes from being a student. Every day brings new opportunities to learn and grow. Every day brings the chance to make a difference in the world. Every day is an adventure, and they'll miss that most of all.
The impact the school has had on the graduates for the graduation video
The school has had such a positive impact on the graduates. Even though they were all from different walks of life and different parts of the world, they all had something in common- their love for the school. It was so moving to see how much the school meant to them and how grateful they were for everything the school had done for them. They all spoke about how the school had helped them to grow as people and to pursue their dreams. It was clear that the school had made a huge difference in their lives and that they would always remember their time there fondly. The graduation video was a beautiful reminder of how powerful education can be and how transformative a great school can be.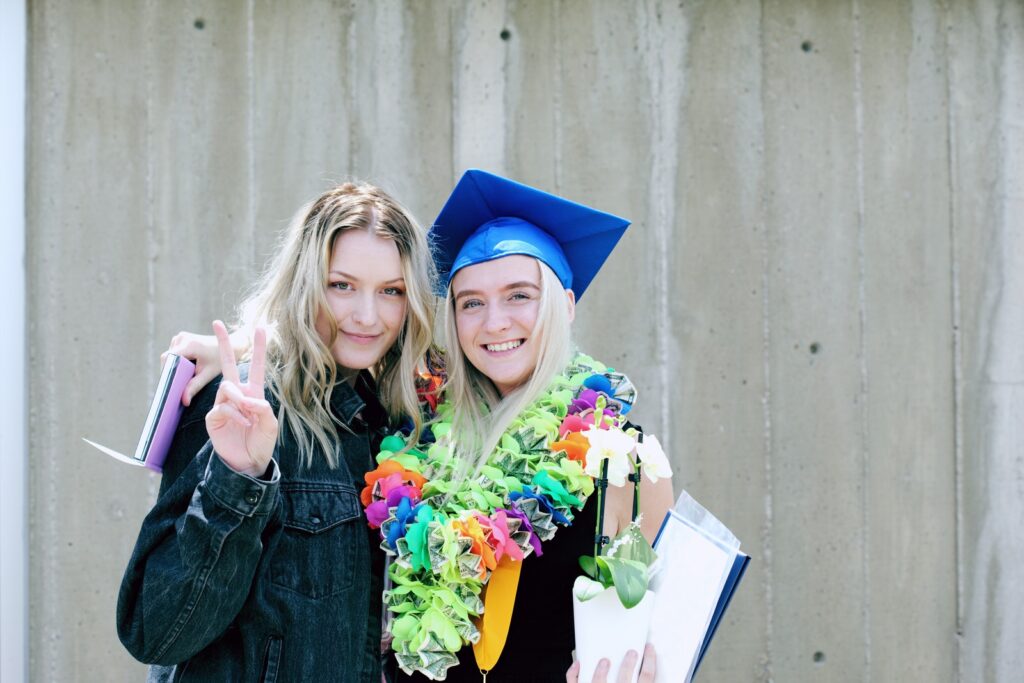 The staff's advice for the graduates for the graduation video
As you embark on the next stage of your life, the staff at your school want to offer you some advice. In a graduation video, they talk about the importance of staying positive and keeping an open mind. They advise you to seize opportunities and make the most of every experience. And, most importantly, they tell you to Believe in yourselves. These are valuable words of wisdom that will stay with you long after graduation day. So, as you move forward into the world, remember the advice of those who have gone before you and believe in yourselves. You can achieve anything you set your mind to. Congratulations and best of luck in everything you do!
What the school has meant to the graduates
As the graduates walk across the stage to receive their diplomas, they pause to look out at the audience and reflect on what their school has meant to them. For many, it was a place of safety and security, a second home where they could be themselves and be supported by their peers and teachers. It was a place to learn and grow, to make lifelong friends and memories. As they move on to the next phase of their lives, they take with them the lessons they learned and the friendships they made at their school. They are better prepared to face the future because of the education and experiences they had while they were here. The school has had a profound impact on their lives, and they are grateful for all it has done for them.
The graduates' hopes for the future for the graduation video
The graduates of the class have faced challenges during their time in school. From the very beginning, they have dealt with an unprecedented level of stress and uncertainty. Despite all of this, they have persevered and have come out stronger for it. As they look to the future, they are full of hope. They hope for a world that is more understanding and more compassionate. They hope for a world that is fairer and juster. They hope for a world that is more peaceful and prosperous. And, most importantly, they hope for a world that is better than the one they grew up in. The class of 2020 has faced many challenges, but they are ready to take on anything that comes their way. Congratulations, graduates! We wish you all the best in your future endeavors.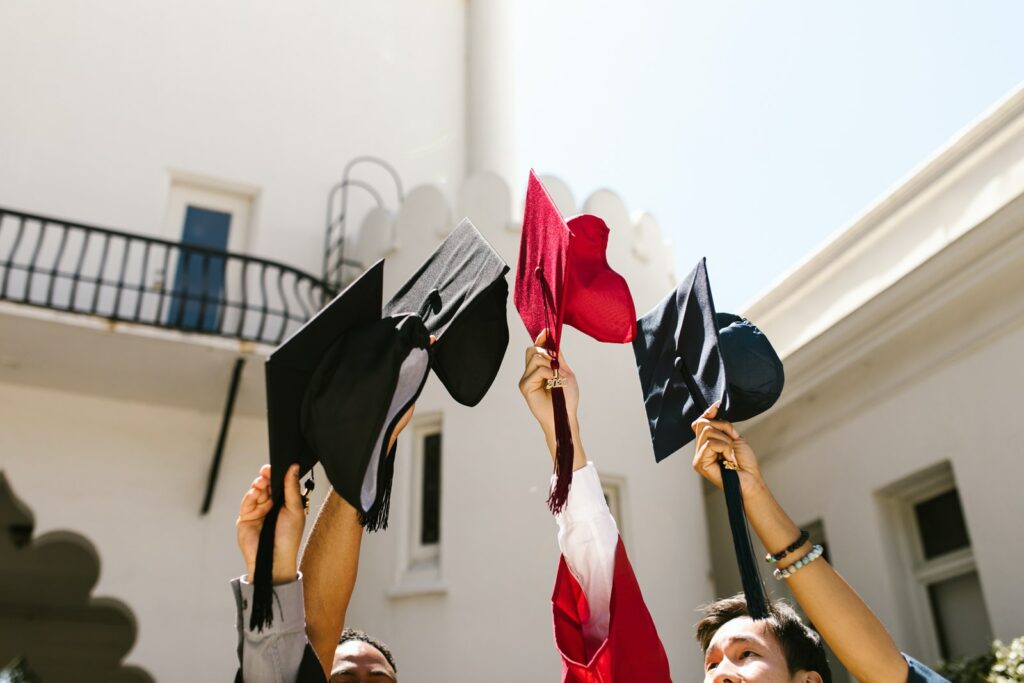 The students' plans for staying in touch
As the school year comes to a close, the seniors are gearing up for graduation. For many, it will be a bittersweet moment, as they move on to the next phase of their lives. However, even though they may be scattered across the country (or the globe), they can stay connected through social media. Several graduates have already created a group on Facebook where they can post updates and photos. They are also planning to create a graduation video that will be shared online. In this way, even though they may be miles apart, they will still be able to share their memories and stay in touch.
The school's final words of wisdom to the graduates
As you step out into the world, always remember the lessons you've learned here at school. Be kind to others, work hard and never give up on your dreams. And always, always remember to laugh. Laughter is the best medicine, after all. So whatever life throws your way, just know that we're all rooting for you. Congrats, graduates! We'll miss you!
Conclusion
Congratulations on making it to this milestone! Now it's time to celebrate with a video that captures all the memories and emotions of your graduation. Vidbravo can help you make a professional-quality graduation video in minutes, so don't wait any longer. Start creating your masterpiece today!