Un pavo o jamón como plato principal
Hay muchas formas diferentes de cocinar un pavo o un jamón, pero lo más importante es asegurarse de que se cocine bien. The best way to do this is to use a meat thermometer to check the internal temperature of the meat. turkey or ham should be cooked to an internal temperature of at least 165 degrees Fahrenheit.

Another important tip is to make sure that you do not overcook the meat. This can cause it to become dry and tough. If you are not sure how long to cook the meat, it is always better to err on the side of caution and cook it for less time than overcook it.

Once the turkey or ham is cooked, it is time to start thinking about the side dishes. Some traditional side dishes for Thanksgiving include mashed potatoes, stuffing, cranberry sauce, and green beans. There are endless possibilities when it comes to side dishes, so feel free to get creative.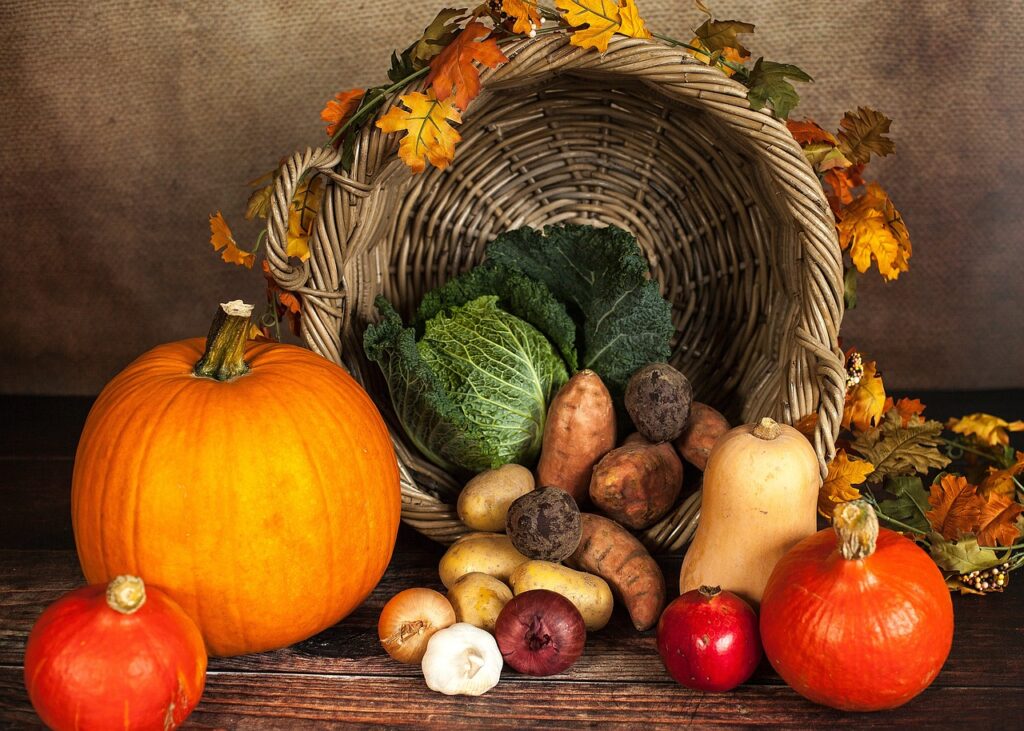 Puré de patatas
El puré de patatas, un plato clásico de Acción de Gracias, es la forma perfecta de redondear un banquete festivo. They can be made ahead of time and reheated, or made fresh on the day of. Regardless of how they re made, mashed potatoes are always a welcome addition to the table.

There are many different ways to make mashed potatoes. Some recipes call for the addition of cream, milk, or sour cream, while others simply use butter and water. Some recipes add garlic or other spices for flavor, while others keep it simple. No matter what ingredients are used, the key to making perfect mashed potatoes is to start with good-quality potatoes.

Once the potatoes are cooked, they can be mashed by hand or with a hand mixer. The goal is to get them as smooth as possible. If the mashed potatoes are too thick, they can be thinned out with additional milk or water. Once they re the desired consistency, they can be seasoned with salt and pepper to taste.
Relleno
No hay banquete de Acción de Gracias que se precie sin relleno. This dish is usually made with bread, herbs, and spices, and is cooked either inside the turkey or in a separate dish.

There are many different recipes for stuffing, but some of the most popular include ingredients like onions, celery, garlic, sausage, and mushrooms. Some people like to add fruit to their stuffing, like apples or raisins. And of course, no stuffing is complete without a healthy dose of gravy.

Whether you like your stuffing traditional or with a twist, one thing is for sure: it s a vital part of any Thanksgiving feast. So make sure to include it in your holiday celebrations this year!
Salsa de arándanos
La salsa de arándanos es uno de los ingredientes más esenciales para un banquete perfecto de Acción de Gracias. It is tart and sweet, and pairs perfectly with turkey and stuffing. Cranberry sauce is also incredibly easy to make and can be made ahead of time. This means that you can enjoy your Thanksgiving feast without having to worry about last-minute preparations.

To make the perfect cranberry sauce, start by simmering cranberries, sugar, and water in a saucepan. Once the cranberries have burst and the mixture has thickened, remove it from the heat and stir in orange juice and zest. Allow the sauce to cool slightly, then transfer it to a serving dish. Cranberry sauce can be served chilled or at room temperature, so it is perfect for making ahead of time.

Whether you are looking for the perfect addition to your Thanksgiving feast, or simply want an easy and delicious sauce to enjoy year-round, cranberry sauce is the perfect recipe for you.
Frijoles verdes
Las judías verdes son un acompañamiento clásico de Acción de Gracias. They are simple to make and can be easily dressed up with a variety of different ingredients. Here is a basic recipe for green beans that can be adapted to your own personal taste.

Ingredients:

-1 pound fresh green beans, trimmed

-1/4 cup olive oil

-1/4 cup lemon juice

-1 teaspoon salt

-1/4 teaspoon black pepper

-1/4 cup chopped fresh parsley

Directions:

1. Preheat oven to 375 degrees F.

2. In a large bowl, combine green beans, olive oil, lemon juice, salt, and pepper.

3. Transfer to a baking dish and bake for 15-20 minutes, or until beans are tender.

4. Garnish with parsley and serve.
Panecillos
Los panecillos son el complemento perfecto para cualquier banquete de Acción de Gracias. Se pueden disfrutar con mantequilla, miel o simplemente solos. No importa cómo los disfrutes, los rollos de cena seguro que te encantarán.
Tarta de calabaza
La tarta de calabaza es uno de los postres más emblemáticos de Acción de Gracias. This rich and flavorful pie is made with fresh pumpkin puree, spices, and a creamy filling. The perfect pumpkin pie should have a flaky and tender crust, a smooth and silky filling, and be packed with flavor.

There are a few secrets to making the perfect pumpkin pie. First, be sure to use fresh pumpkin puree, not canned. This will make all the difference in flavor. Second, use a blend of spices to flavor the pie, including cinnamon, ginger, and nutmeg. Third, be sure to use a good quality, unbaked pie crust. This will ensure that your pie crust is flaky and tender.

To make the perfect pumpkin pie, start by preheating your oven to 350 degrees F. Then, in a large bowl, mix together the pumpkin puree, eggs, sugar, spices, and cream.
Aperitivos variados con tema de Acción de Gracias
Cuando se trata de organizar un banquete de Acción de Gracias, el plato fuerte es, obviamente, el pavo. But what about all of the other dishes that round out the meal? While you could go the traditional route with green beans and mashed potatoes, why not get a little creative with your side dishes and appetizers?

A great way to add some variety to your Thanksgiving feast is to serve a variety of Thanksgiving-themed appetizers. There are so many delicious options to choose from, so you can definitely find something to please everyone. From savory to sweet, there are plenty of delicious appetizers that will get your guests ready for the main event. Cranberry Brie Bites: These bite-sized appetizers are the perfect blend of sweet and savory. The cranberry sauce and brie pair perfectly together, and the puff pastry crust adds delicious flakiness.

Un cóctel festivo de otoño
¿Qué mejor manera de disfrutar del otoño que con un cóctel otoñal en la mano? From creative takes on the classic pumpkin spice latte to apple cider mimosas, there are plenty of delicious ways to enjoy the flavors of fall.

For a festive twist on the classic mimosa, try an apple cider mimosa. Simply combine apple cider and sparkling wine in a glass, and enjoy! For something a little more indulgent, try a pumpkin spice latte martini. Combine vodka, espresso, pumpkin puree, and spices in a shaker with ice, and strain into a martini glass.

No matter what your taste, there s a perfect fall cocktail out there for you. So gather your friends, break out the glasses, and enjoy the season!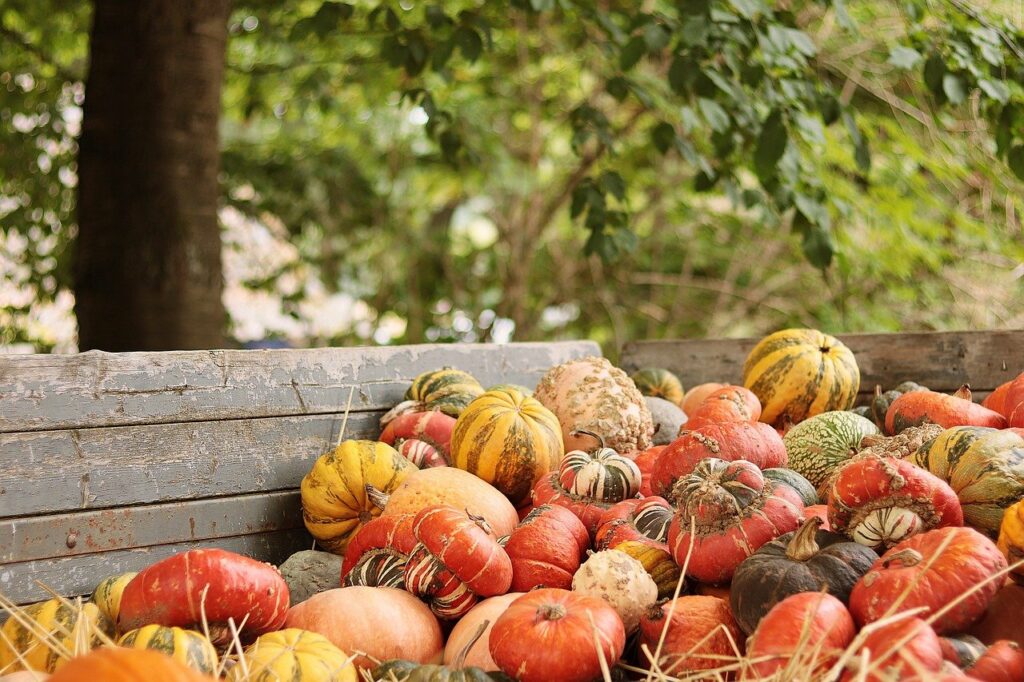 ¡Buena empresa!
¿Qué hace buena compañía durante una celebración de Acción de Gracias? En realidad, hay varias cosas. En primer lugar, la buena compañía es divertida. Son el alma de la fiesta, siempre dispuestos a pasarlo bien. También son amables y considerados, el tipo de personas que se desviven por que todo el mundo se lo pase bien. Por último, la buena compañía es agradecida: saben lo afortunados que son por estar rodeados de buena comida y buena gente, y expresan su gratitud en consecuencia. Así que si buscas una buena compañía para Acción de Gracias, busca a alguien que encarne estas cualidades. Seguro que te lo pasas muy bien.
Conclusión
If you re looking for the perfect recipe for a perfect Thanksgiving celebration, try Vidbravo. Vidbravo has everything you need to make your Thanksgiving feast complete, from turkey and stuffing to pumpkin pie and cranberry sauce. With Vidbravo, you can be sure that your Thanksgiving will be a hit.