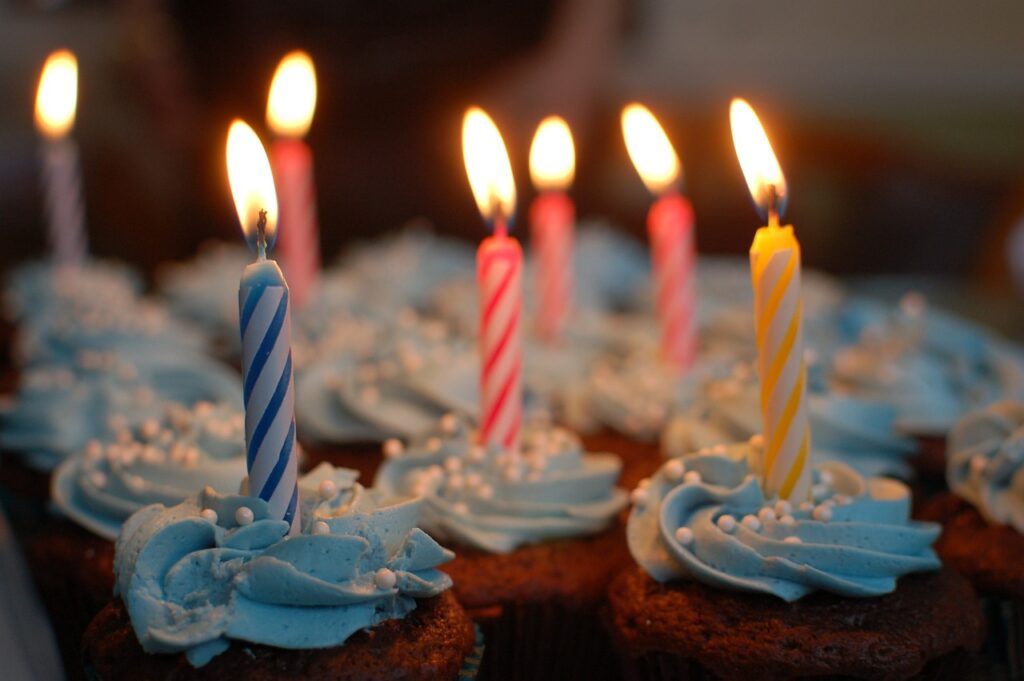 A doğum günü videosu is a perfect way to capture all of the memories and well-wishes from friends and family on your special day. Here are a few tips to make sure your birthday video is perfect:

1. Plan ahead and give yourself plenty of time to gather footage and edit the video.

2. Choose a theme or story to guide the video. This could be a montage of your favorite moments from the past year, or a look ahead to all the exciting things to come in the next year.

3. Get creative with your footage. In addition to traditional interviews and birthday wishes, try incorporating fun elements like home movies, photos, and music.

4. Don t forget to add a personal touch. Include a thoughtful message or note to the birthday boy or girl at the beginning or end of the video.

With a little planning and creativity, you can create a birthday video that will be cherished for years to come.
Herkesi bir araya getirebileceğiniz bir gün seçin
Sizin ve aileniz için en uygun gün hangisi? Herkes için uygun bir gün bulun ve bunu gerçekleştirin. Hep birlikte eğlenebileceğiniz bir video hazırlayarak doğum gününüzü kutlayın.
Herkes için rahat olacak bir yer seçin
Doğum günü videosu hazırlamak, katılan herkes için eğlenceli bir etkinlik olabilir. However, it is important to pick a place that will be comfortable for everyone. Here are a few things to keep in mind when choosing a location:

Make sure the space is large enough for everyone to move around in.
Avoid locations with too much background noise.
Consider the lighting in the space you want it to be well-lit so that the video quality is good.
If you will be using props or decorations, make sure there is enough space to set them up.

Once you have found the perfect location, it s time to start planning the birthday video!
Herkesi ve çevreyi çekecek bir kameraya sahip olduğunuzdan emin olun
Whether you re shooting a birthday video for a friend or family member, it s important to have a camera that will capture everyone and the surroundings. Here are a few things to keep in mind when choosing a camera for your birthday video:

Choose a camera with good low-light performance. Birthday parties are often held in dimly-lit venues, so it s important to have a camera that can still produce clear, sharp footage in these conditions.

Consider a wide-angle lens. A wide-angle lens will allow you to capture more of the doğum günü partisi scene, which is especially important if you re shooting in a small space.

Go for a camera with HD video capabilities. HD video will ensure that your birthday video looks its best when viewed on an HDTV or other high-resolution display.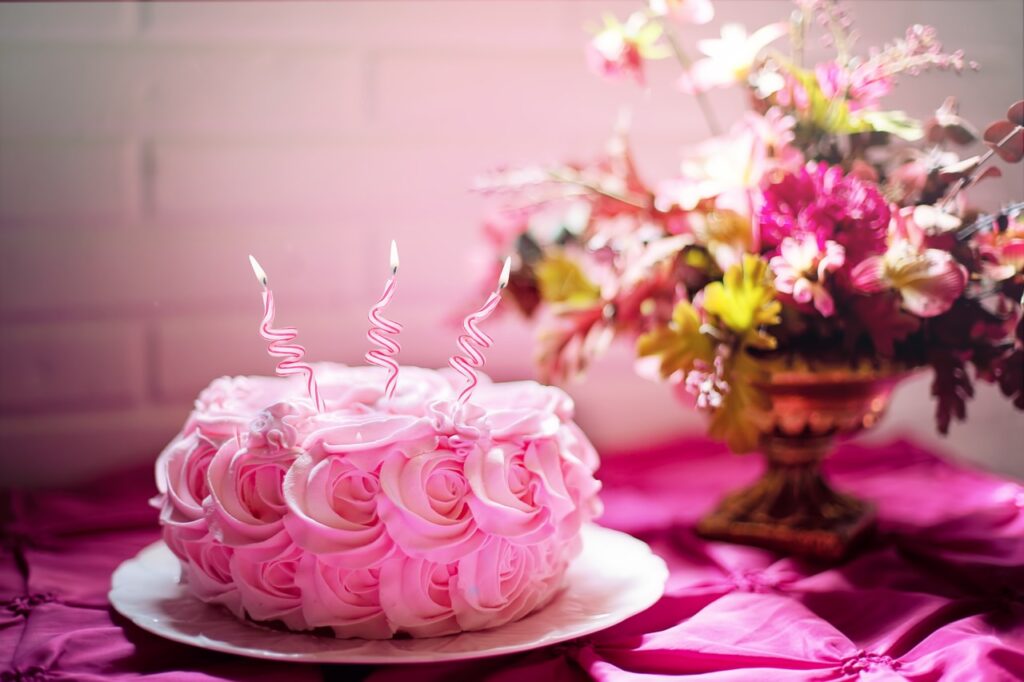 Ortam ve sahne ile yaratıcı olun
Bir doğum günü videosunu mükemmel hale getirmenin bir yolu da ortam ve sahne konusunda yaratıcı olmaktır. Bu, videoyu daha kişisel ve eğlenceli hale getirebilir. Örneğin, doğum günü olan kişi doğayı seviyorsa, videoyu dışarıda güzel bir yerde çekebilirsiniz. Ya da hayvanları seviyorsa, evcil hayvanını videoya dahil edebilirsiniz. Olasılıklar sonsuzdur! Sadece hayal gücünüzü kullanın ve ortamın ve aksesuarların doğum günü kişisinin kişiliğine uygun olduğundan emin olun.
Herkesten giyinmesini ve kendisi olmasını isteyin
Bir doğum günü videosunu mükemmel hale getirmenin bir yolu da herkesten giyinmesini ve kendisi gibi olmasını istemektir. Bu şekilde, herkes kendi benzersiz tarzında olacak ve videoda çok fazla kişilik olacaktır. İzlemesi daha eğlenceli olacak ve doğum günü kişisi kendini daha özel hissedecektir.
Pasta ile eğlenin ve herkesin tepkisini aldığınızdan emin olun
Mükemmel Doğum Günü Videosu Nasıl Hazırlanır

1. Make sure the cake is fun and everyone can have a reaction.
2. Get everyone in on the fun.
3. Make sure to capture everyone s reaction.
4. Enjoy the moment and have fun!
Herkesin katılabileceği bazı oyunlar oynayın
Doğum günü partileri için mükemmel olan birkaç klasik oyun vardır çünkü her yaştan insan bunlardan keyif alabilir. Bunlardan biri sessiz sinema. Bu bir doğum günü partisi için harika bir oyundur çünkü büyük bir grup insan tarafından oynanabilir ve herhangi bir sahne veya ekipman gerektirmez. Doğum günü partileri için mükemmel olan bir başka klasik oyun da Twister'dır. Bu oyun da büyük bir grup insan için harikadır ve çok eğlencelidir. Doğum günü partinize rekabetçi bir unsur eklemek istiyorsanız, bir çöpçü avı oyunu oynamayı deneyebilirsiniz. Bu bir grup insan için harika bir oyundur çünkü hem rekabetçi hem de eğlencelidir.
Bir doğum günü videosu hazırlamanın en iyi yolu, herkesin doğum günü kişisiyle ilgili en sevdiği anısını paylaşmasını sağlamaktır. This way, you can create a video that is truly personal and special.

To do this, you will need to gather footage from friends and family members. You can ask them to record a short video clip sharing their favorite memory, or you can simply interview them about it.

Once you have all of the footage, you can start putting together your video. Start by choosing a birthday song that is special to the birthday person. Then, begin to piece together the footage, adding in special effects and transitions to make the video flow smoothly.

End the video by including a montage of photos of the birthday person throughout their life. This will be a touching way to conclude the video and will leave everyone with a warm feeling.
Mutlu yıllar söyleyin ve anı yakalayın
If you want to make a birthday video that is sure to please, start by singing happy birthday and capturing the moment. This will set the tone for the rest of the video and help to make it a memorable one.

Next, add some personal touches. If the birthday boy or girl is a big fan of a certain television show, movie, or book, try to incorporate that into the video. You could also use photos and home movies to add a personal touch.

Finally, end the video with a message from the birthday boy or girl. This could be something as simple as thanking everyone for their doğum günü dilekleri or sharing what they are looking forward to in the coming year.
Videonun tadını çıkarın ve anılarınızı yaşatın
Mükemmel Doğum Günü Videosu Nasıl Hazırlanır

Doğum günü videosu hazırlarken hatırlanması gereken birkaç önemli nokta vardır. First, be sure to capture the guest of honor s reactions to all the well-wishes and festivities. It s their day, after all! Secondly, try to get creative with your shots and angles. A little bit of variety will go a long way in making your final product more interesting to watch. Finally, don t forget to have fun! The best birthday videos are the ones that reflect the joy and excitement of the day.

With these tips in mind, you re well on your way to creating a birthday video that the guest of honor will cherish for years to come.
Sonuç
İşte bu kadar! With these tips in hand, you are ready to make the perfect birthday video. Remember to have fun with it, and don t be afraid to try something new. If you re looking for some inspiration, try Vidbravo or Vidbravo. They have a great selection of birthday video templates that you can use to make your own video.