Introduction
Did you know that Instagram now lets you post stories that are up to one minute long? That's right, one minute! This is great news for anyone who wants to wish a happy birthday on Instagram in a really fun and unique way. In this blog post, we'll show you how to make an amazing birthday story using Instagram. So get ready to have some fun!
Brainstorm ideas for what you want to include in your story.
Today is your best friend's birthday, and you want to make them a special Instagram Story. What should you include? First, think about some of your favorite memories together. Do you have any funny stories or inside jokes that you could share? You could also include some photos or videos from when you first met or from recent times that you've spent together. Another nice touch would be to include a heartfelt message wishing them all the best on their special day. Whatever you decide to include, just make sure it comes from the heart and celebrates the wonderful friendship that you share.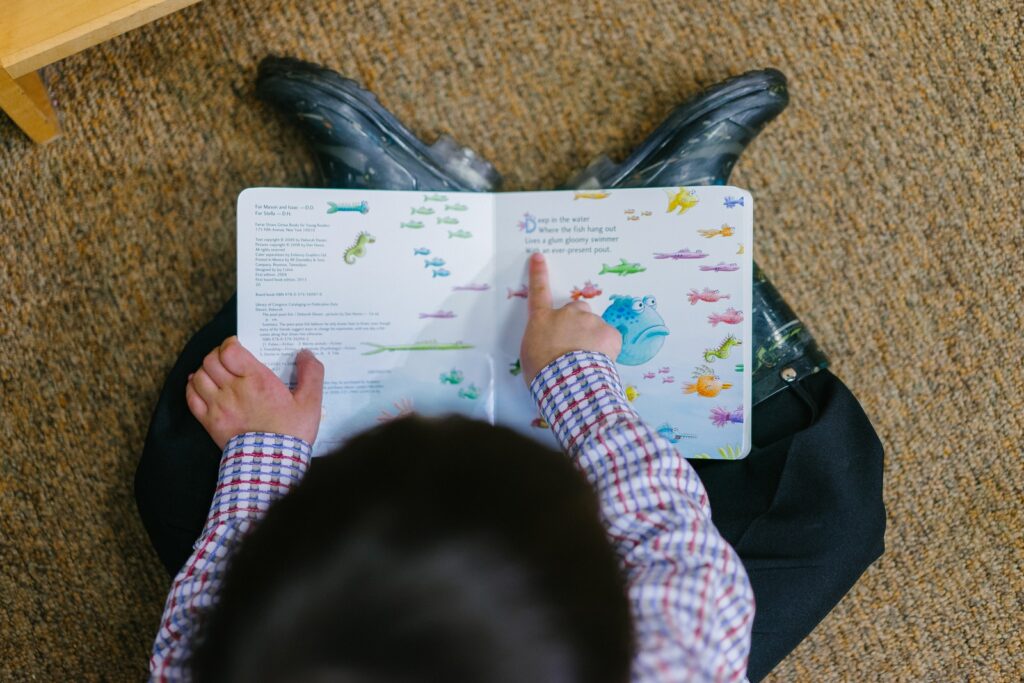 Choose a festive or fun theme. Find birthday-themed photos and videos, or create your content.
If you're looking for a fun way to celebrate your birthday, then you've come to the right place! With our wide selection of festive photos and videos, you'll be sure to find the perfect content to help make your Happy Birthday Instagram Story one to remember. Whether you want some classic birthday graphics or images of confetti-filled balloons and party hats, we've got everything you need for an amazing time. So why wait? Check out our collection today and start crafting your very own Happy Birthday Instagram Story! You're guaranteed to have a blast.
Add text, emojis, and filters to personalize your story.
Today is your best friend's birthday, and you want to make sure their Instagram Story is extra special. After all, this is a milestone birthday – they're officially a quarter-century old! You start by adding a heartfelt message, wishing them all the best on this special day. Then, you add some fun emojis to capture their personality. Finally, you select a happy birthday filter to add some festive flair. With just a few clicks, you've created a personalized and memorable Instagram Story that's sure to make your friend smile on their big day.
Get inspired by other birthday Instagram stories.
With Instagram stories, you can get creative and make something special for your friends and family. For example, you can take inspiration from other birthday Instagram stories to create a unique and personal message. You can use photos, videos, and text to wish your loved ones a happy birthday. You can even add filters, stickers, and music to make your story more fun and exciting. With a little creativity, you can make an amazing Birthday Instagram Story that will make your friends and family smile. So what are you waiting for? Get inspired and start creating!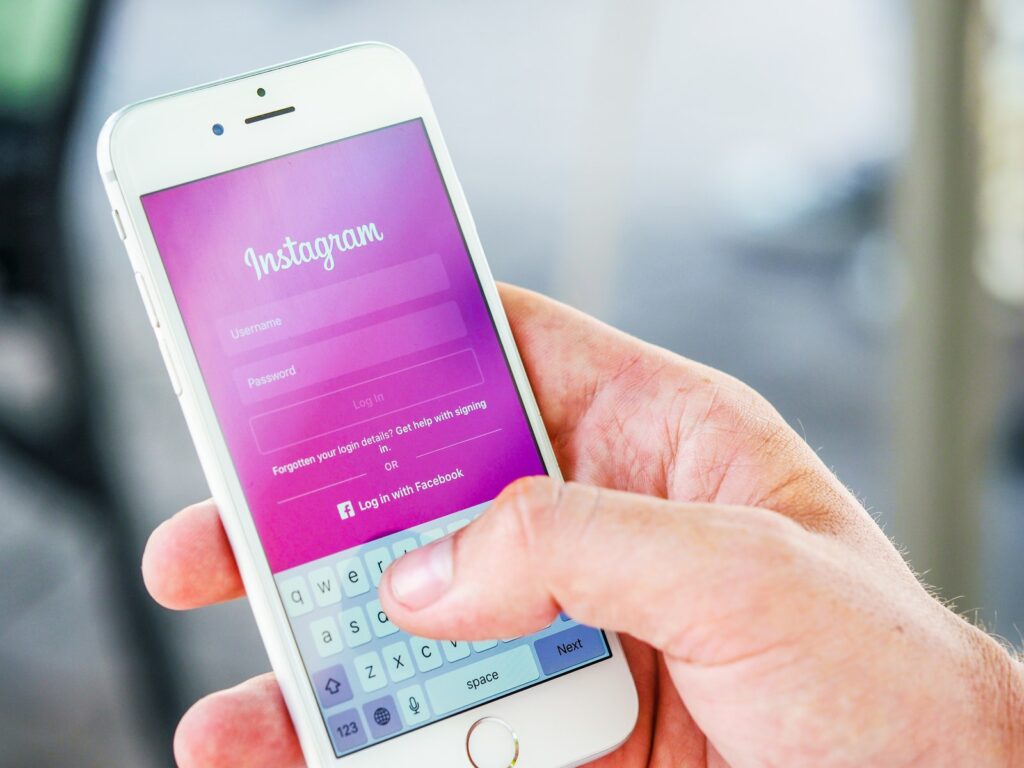 Consider making a birthday story for someone else.
Making a birthday story for someone else can be a fun and meaningful way to celebrate the special day. Whether you want to create a traditional scrapbook-style layout or an attention-grabbing Instagram Story, there are plenty of ways to make your loved one's birthday unforgettable. One key element is capturing their best moments throughout the year, either through photos or short videos that show off their interests and personality. You might also consider incorporating thoughtful quotes or messages written on pieces of paper or photo cutouts, as well as using festive stickers or other creative embellishments on your designs. When it comes to selecting the perfect medium for sharing your creation with the world, try thinking outside the box! Whether you decide to post your gift on Facebook, Instagram, or through some other social media platform, just be sure to spread lots of good wishes and love on their big day. After all, what better way to make someone's birthday special than by making them the star of their own story?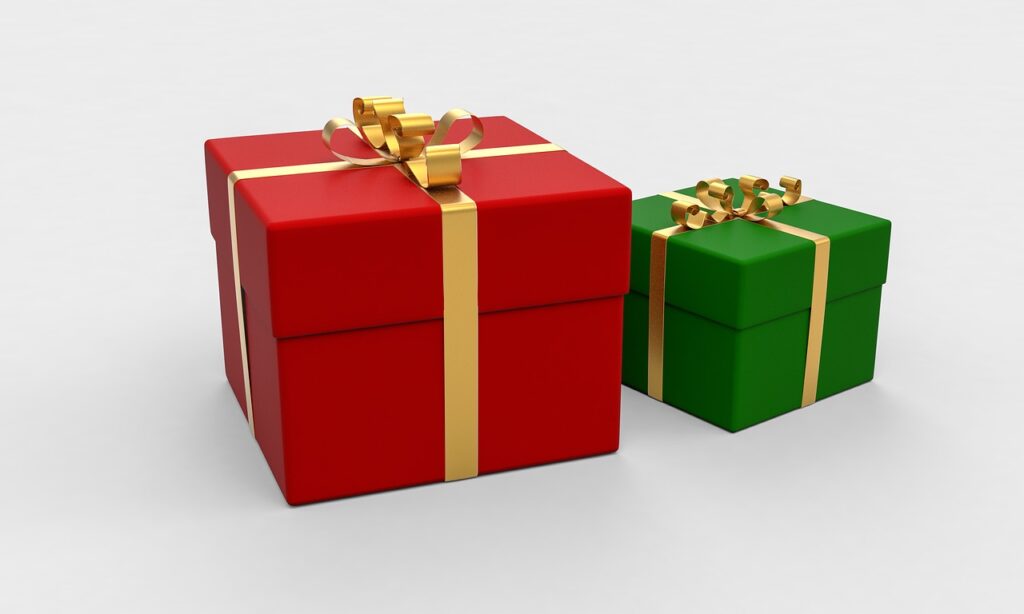 Use festive colors in your story. Add balloons, confetti, or cake emojis.
As anyone who has ever been to a birthday party knows, there is truly nothing more festive than using bright and vibrant colors in your decorations. Whether you're stuffing a piñata with candy or decorating for a murder mystery dinner, the key to creating a lively atmosphere lies in your choice of colors. And what better way to celebrate the occasion than by incorporating some fun balloons, confetti, or cake emojis?
With all these festive elements at your disposal, there's no limit to how creative you can get. You can create fun patterns out of balloons on a ceiling, sprinkle sprinkles on top of cupcakes, or throw wild confetti all over the floor. Of course, if that feels too chaotic for you, you can always opt for something more simple and elegant – like sticking a few Mylar balloons and streamers on the wall or draping garlands above your table setting. No matter what route you choose to take, one thing is certain: it will be impossible not to feel happy as soon as you look at all those bright colors! Now go out there and celebrate in true Instagram style!
Write a heartfelt message or quote.
When it comes to wishing someone a happy birthday on Instagram, there are many ways to express your love and gratitude for that special person in your life. One of the most meaningful and heartfelt ways to wish someone a happy birthday on Instagram is by writing them a personal message or quote that reflects your feelings for them. This could be anything from a simple "Happy Birthday!" to a longer, more poetic sentiment expressing exactly how you feel about them, such as:
"Happy birthday, my friend! You are one of the kindest, brightest, and most loving people I know. Wishing you all the joy and happiness in the world today and always."
Whether you choose to write something short or long, heartfelt or humorous, it's important to use language that truly reflects your feelings for the birthday girl or boy. And by using Instagram as a platform for celebrating this special day, you can help make their birthday even more wonderful than ever before!
Share photos from past birthdays.
A birthday is a special day to celebrate another year of life. And what better way to commemorate the occasion than by sharing photos from past birthdays? Whether it's a throwback to your first birthday party or a more recent shot of you blowing out the candles, posting photos for your Instagram Story is a fun way to show off your birthday spirit. Plus, it's a great way to get your friends and followers involved in the celebration. So if you're looking for some inspiration, here are a few ideas for photos to share on your Birthday Instagram Story.
Tag the birthday boy or girl in your story.
As anyone who has ever scrolled through Instagram knows, birthday stories are a popular way to celebrate a friend or loved one's special day. Although they may seem like a simple way to show some love, there is quite a bit of thought that goes into making the perfect birth story. First, you need to choose the right photos. They should be recent and capture the birthday boy or girl in a happy and relaxed state. Next, you need to add some creative flair with filters, text, and stickers. The goal is to create something that is both visually appealing and personal. Finally, don't forget to tag the birthday boy or girl in your story. This is essential for ensuring that they see your lovely tribute on their special day. With a little planning and effort, you can easily create an Instagram story that will make any birthday kid feel loved and special.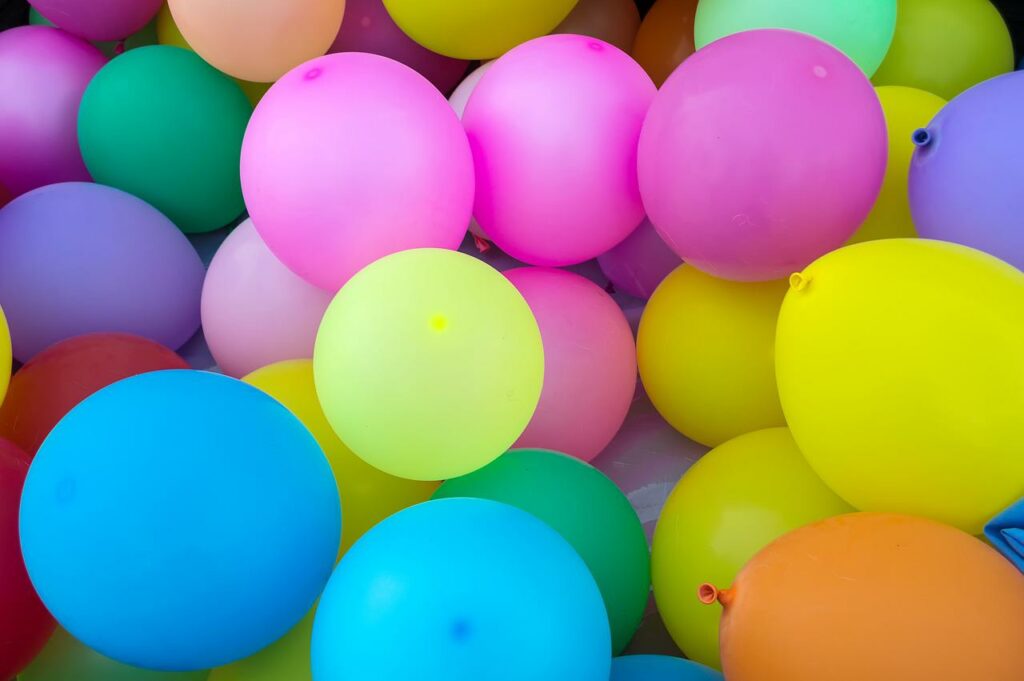 Use the "Happy Birthday" sticker pack.
As anyone who has ever tried to come up with a creative way to wish someone a happy birthday knows, it can sometimes be challenging to find the perfect words for the occasion. Fortunately, there is now an easy solution: the Happy Birthday sticker pack for Instagram Stories. With just a few clicks, you can add adorable images and phrases from this user-friendly pack to your Instagram Story and create an original greeting with beautiful typography and delightful characters. Whether you are wishing your best friend or a close family member a happy birthday, this sticker pack will help you easily and perfectly express your thoughts. So why not give it a try and make someone's special day even more special? Whether they view your post right away or months later, they are sure to love the thoughtful message that you created using the Happy Birthday sticker pack.
Get creative with the layout of your story.
When it comes to celebrating a birthday, there are countless ways to do it up in style. Some people like to throw lavish parties, while others prefer to have a more intimate gathering with close friends and family. But regardless of the size or nature of your celebration, there's one thing that everyone should try for their next birthday: an Instagram story!
The beauty of an Instagram story is that you can be as creative as you want when laying out the different panels. You might choose to include photos and videos from past birthday celebrations, or maybe you'll opt for lots of stickers and fun fonts instead. Whatever you decide, the key is to have fun and make your Happy Birthday story truly unique! So find some inspiration online, get creative with those layout options, and make this birthday one remember forever. After all, what better way than an epic Insta-story to celebrate a milestone year?
Use music to set the tone of your story.
Music has the power to evoke strong emotions and set the tone for any occasion or experience. For me, there is no better way to create a happy, upbeat mood than by using music to set the tone for my Instagram birthday story. Whether it's a classic tune that conjures up memories of happy times or a current pop song that gets me moving and grooving, the right choice of music can instantly transport me back to those precious moments when I was enveloped in joy and happiness. And what better way to wish someone special a happy birthday than with an adorably curated Instagram story infused with all the feels? So next time you're celebrating a friend or family member's birthday on Instagram, don't forget about that all-important soundtrack – choosing that perfect song can make your Insta-story extra special!
Share your story with friends and family. Have fun and be creative!
When it comes to sharing my birthday with friends and family, I always like to have a little fun and get a bit creative. After all, birthdays are a time to celebrate and enjoy yourself, so why not take full advantage of all the amazing photo and video editing tools that are available on Instagram?
To start, I like to create a special album just for my birthday photos. This way, I can keep all my favorite pics and videos right in one place, where I can easily access them whenever I want. Then, when it comes time to put together my Insta story, all I need to do is go through my collection of photos and pick out the ones that best capture the mood and spirit of the day. Of course, there's also always room for a little spontaneity and improvisation – sometimes you might find yourself inspired by something you see on your feed or add an unexpected twist to your story! Whatever route you choose to go down, have fun making your Happy Birthday Insta story, and may the good times roll!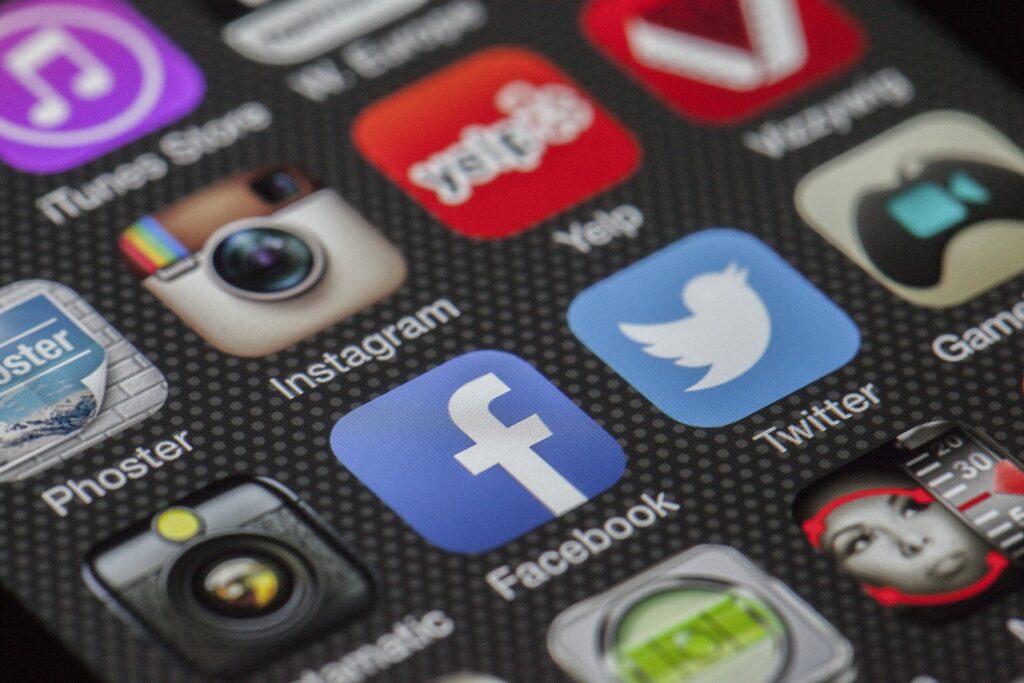 Conclusion
To make your Happy Birthday Instagram story, start by downloading Vidbravo. This video maker is simple to use and perfect for creating quick videos with text, music, and stickers. Once you have the app downloaded, open it up and select the "Stories" option. From there, choose the video you want to create or edit. You can add text, music, and stickers by selecting the corresponding icons at the bottom of your screen. When you're finished making your video, save it and post it as a Story on Instagram!