Introduction
Are you looking for a creative way to showcase your photos? If so, then photo collages may be the perfect solution. In this blog post, we'll show you how to make photo collages using a variety of tools and techniques. We'll also share some tips and tricks for making the best possible collages. So whether you're a beginner or an experienced artist, keep reading for some inspiration and ideas!
Decide what photos you want to use
When it comes to creating a photo collage, the first step is to select the photos you want to use. This can be a fun and challenging task, as you'll need to sift through all of your pictures to find the ones that best capture your memories. If you're unsure where to start, try looking for photos that have a common theme, such as those taken on vacations or during special occasions. Once you've chosen your photos, you'll need to decide on the collage's layout. There are many different ways to arrange your photos, so take some time to experiment until you find a design that you're happy with. Remember, the goal is to create a collage that is both visually appealing and personal to you. With a little planning and creativity, you can create a beautiful photo collage that will help you cherish your memories for years to come.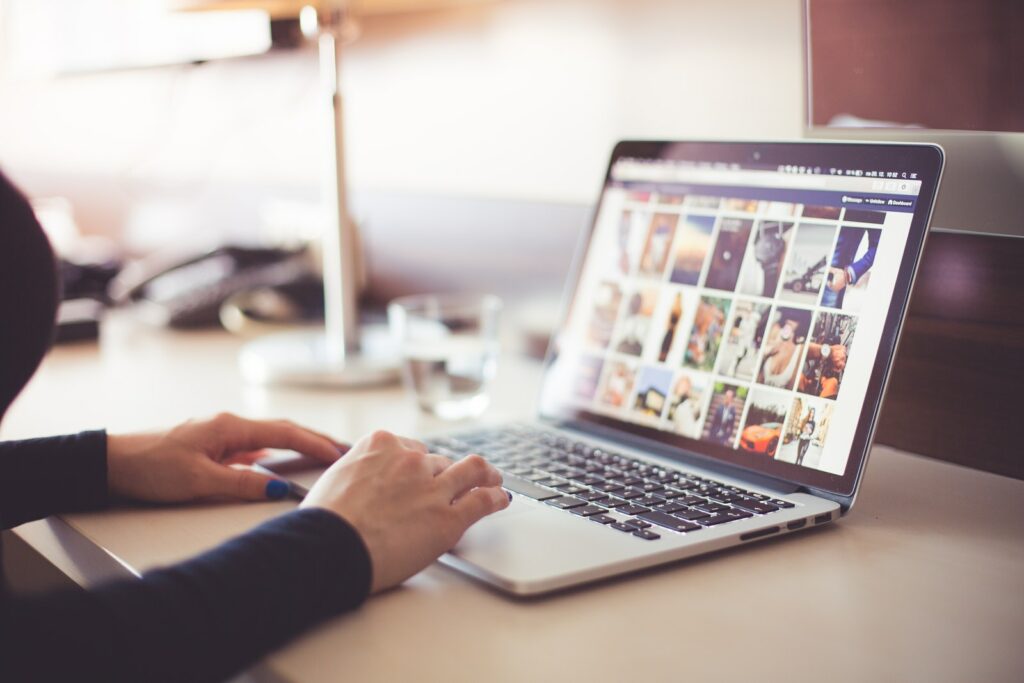 Choose a collage layout
There are many factors to consider when choosing a collage layout for your photo collages. The number of photos you have and the size of the photos will play a role in determining the best layout for your collage. In addition, you'll need to decide how you want the photos to be arranged. Do you want them to be arranged in a grid? Do you want them to flow together more organically? Once you've considered these factors, you can begin to narrow down your choices. For example, if you have a large number of photos, a grid layout maybe your best option. If you have fewer photos, or if you want the photos to have a more unified look, then a more organic layout might be better. Ultimately, the best layout for your college is the one that best suits your needs and provides the results you're looking for.
Upload your photos to the collage maker
The collage maker is a great way to make photo collages. You can upload your photos to the collage maker and choose from a variety of layouts. You can also add text to your collage. The collage maker is easy to use and you can create a collage in minutes. You can also save your collage and share it with your friends.
Arrange your photos in the chosen layout
Photo layouts are important when you want to make a photo collage. A photo collage is a collection of photos in one place. They can be made for a scrapbook, an album, or just to keep and display. Photo layouts can be simple or complex. You can have just a few photos or many photos. The number of photos will depend on the size of the area you have to work with and the look you are going for. When choosing a layout, think about the message you want to send to your college. Do you want it to be funny, serious, sentimental, or something else? Once you know the message you want to convey, choose a layout that will help communicate that message. For example, if you want to show off your sense of humor, choose a layout that is playful and whimsical. If you want to show how much your family means to you, choose a layout that is warm and inviting. Whatever message you want to send, there is a photo layout that will help you do it!
Add text, stickers, or other embellishments
If you're looking for a fun and creative way to spruce up your photos, try adding some text, stickers, or other embellishments. Photo collages are a great way to add personality to your images, and they can be easily customized to suit your taste. You can use embellishments to highlight special memories, add humorous captions, or simply add a bit of flair to your photos. And best of all, creating a photo collage is easy and only requires a few simple supplies. So gather up your photos and get started on your next project!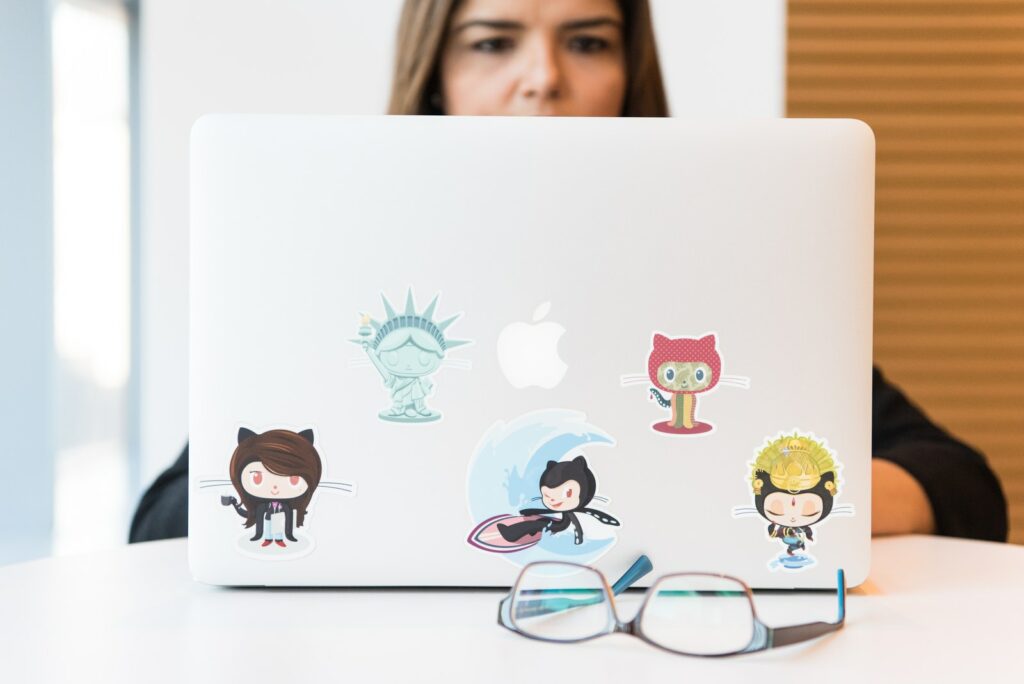 There are many different ways to create a collage, but the most important thing is to have fun and be creative. Once you've made your college, you can save it or share it with others. If you're looking for a way to preserve your memories, consider saving your collage as a digital file or printing it out. You can also share your collage online or through social media. Whatever you do with your college, make sure to enjoy the process and the results.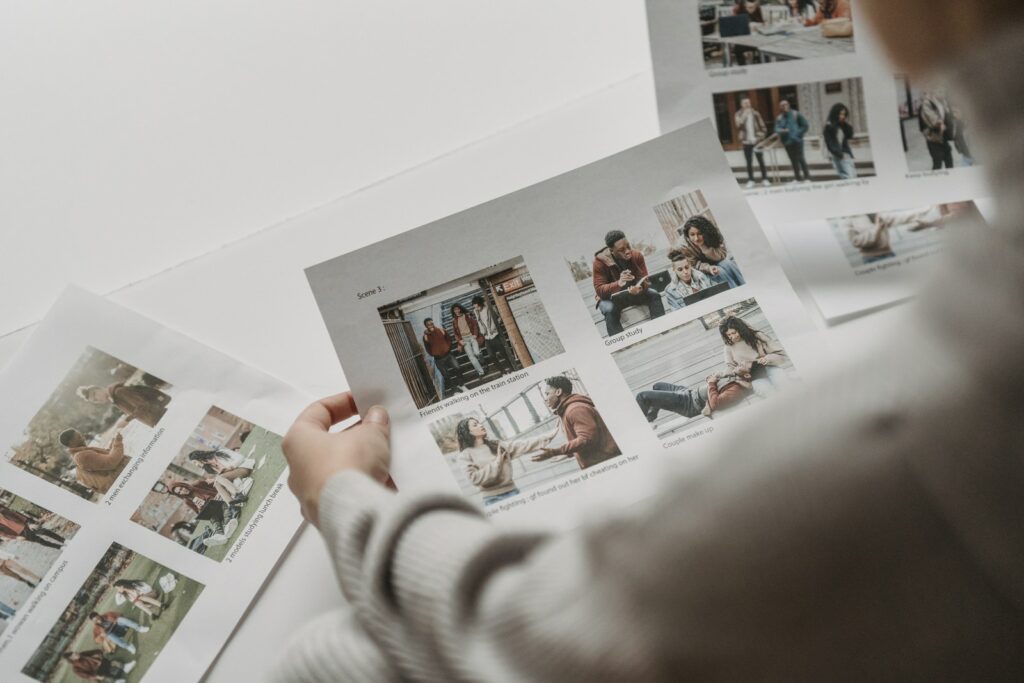 Examples of amazing photo collages
A photo collage is a collection of images that are arranged together to create a single composition. Collages can be created from a wide variety of materials, including photographs, magazine cut-outs, and pieces of fabric or paper. The best colleges are those that have a cohesive theme or story. Here are a few examples of amazing photo collages:
"Universe" by Sergei Larenkov is a jaw-dropping composite of Soviet-era photographs and contemporary images of St. Petersburg, Russia. The result is an ethereal and otherworldly scene that speaks to the resilience of the human spirit.
"The Story of Life" by Peter Stone is an epic narrative told through a series of intimate portraits. The black-and-white images are cleverly arranged to create a sense of movement, telling the tale of a young girl's journey from childhood to adulthood.
"Waiting for the Parade" by Lori Schory is a hauntingly beautiful portrayal of soldiers during World War I. The monochromatic images are expertly juxtaposed to create an emotionally charged scene that lingers long after the last image has been viewed.
These are just a few examples of the amazing power of photo collages.
How to make a simple photo collage
To make a simple photo collage, start by selecting a group of photos that go well together. Then, print the photos out on photo paper or cardstock. Next, use a ruler and pencil to mark where you'd like to place each photo on your backing board. Once you have all of your photos positioned, use glue or double-sided tape to adhere them in place. Finally, add any finishing touches, such as embellishments or frame Mats. Then stand back and enjoy your unique work of art!
How to make a complex photo collage
A complex photo collage can be a beautiful and eye-catching way to display your favorite photos. But how do you go about creating one? Here are a few tips:
First, gather your materials. You'll need a selection of photos, scissors, glue, and paper. You can also use other embellishments like ribbons, sequins, or beads.
Next, begin by selecting a theme or central idea for your collage. This will help you to choose which photos to include and how to arrange them.
Once you have your theme, start arranging your photos on paper. Create a balance between negative and positive space, and try to use a variety of shapes and sizes. As you arrange the photos, think about how you want the viewer to move their eyes around the collage.
Finally, add the finishing touches. Glue down the photos, and then add any other embellishments you like. Once everything is dry, hang up your finished collage and enjoy!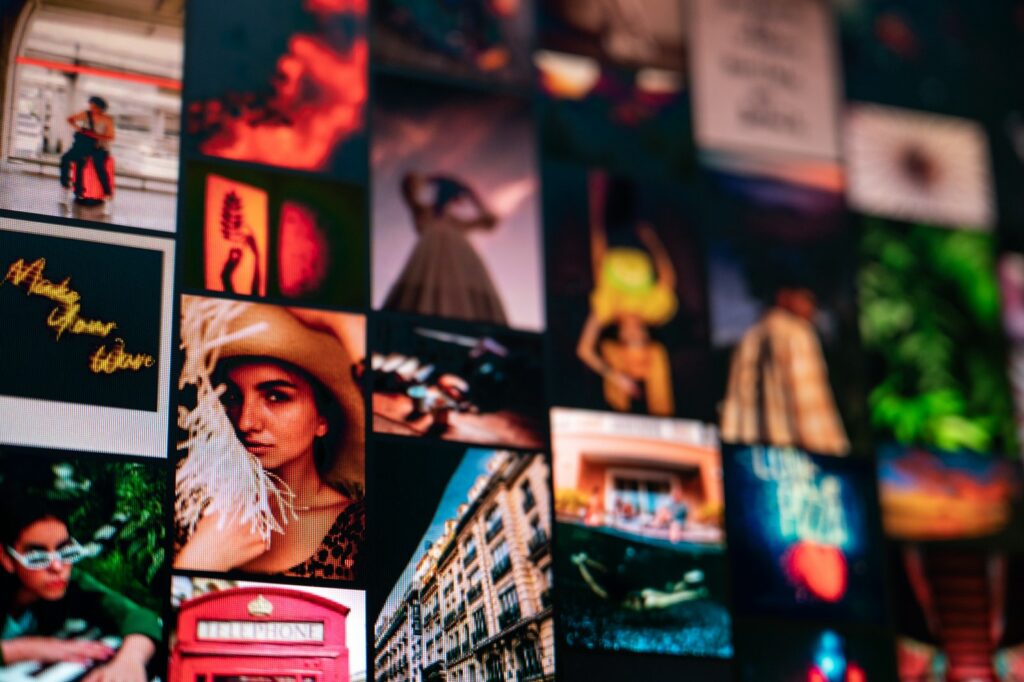 Tips for choosing photos for your collage
You finally have all the pieces for your collage, but how do you choose which photos to use? Here are a few tips to help you create a cohesive and visually appealing collage.
First, consider the overall aesthetic of your collage. Do you want it to be bright and colorful or subdued and calming? Once you have a general idea of the mood you're going for, start selecting photos that fit that vibe. If you're having trouble narrowing down your choices, try considering each photo in black and white; this can help you see beyond the subject matter and focus on the composition.
Next, think about the layout of your collage. You'll want to create a balance of positive and negative space, so don't be afraid to crop or resize your photos as needed. It can also be helpful to create a visual "anchor" in the center of the college, with other photos radiating out from that point. And finally, don't forget the details! Consider adding a few embellishments like washi tape or stamps to make your college pop.
With these tips in mind, you're sure to create a beautiful collage that captures your memories perfectly.
Examples of complex photo collages
A complex photo collage is a type of artwork that is created by combining multiple images into a single composition. This technique can be used to create a variety of effects, ranging from surrealistic montages to beautiful landscapes. Complex photo collages often require a great deal of skill and planning to execute successfully. Below are three examples of complex photo collages that have been created by talented artists.
The first example is a landscape collage by artist Jan Dibbets. Entitled "Square as seen from the Platforms of the Amsterdam Central Station," this work combines dozens of photographs of the cityscape to create a single, cohesive image. The viewer's eye is drawn immediately to the buildings in the center of the composition, which appear to recede into the distance. By juxtaposing different elements of the cityscape, Dibbets has created an illusion of depth and movement.
The second example is a Surrealist collage by Max Ernst entitled "Beautiful Francis." This work combines images of various animals, including lions, tigers, and elephants, into a single human figure. The effect is both unsettling and fascinating, prompting the viewer to question what they are seeing.
The third example is a landscape collage by American artist Robert Rauschenberg. Entitled " Canyon," this work combines images of the American Southwest to create a majestic and sweeping composition. The different elements of the landscape, including the mountains, sky, and desert, come together to form a unified whole.
As these examples demonstrate, complex photo collages can be used to create a variety of effects. By careful selection and placement of images, artists can create unique and memorable works of art.
Conclusion
Now that you've learned how to make a photo collage, it's time to put your skills to the test. Why not try making one for a friend or family member as a special present? Or, better yet, use Vidbravo video maker to create an amazing video collage that will really show off your creative side. With Vidbravo, you can easily add music, text and more to your photos to create a masterpiece that is sure to impress. So what are you waiting for? Start creating today!